2TAC™ - Motorcycle Gloves
translation missing: en.products.product.price.regular_price
$44.95
translation missing: en.products.product.price.sale_price
$44.95
translation missing: en.products.product.price.regular_price
$60.00
23 people are viewing this right now
Free Shipping & Returns: On all orders over $50

Calling all Bikers who like quality, safety, comfort, and style!
These High-Quality 2TAC™ Gloves are your answered prayer.
You know how important it is to own a QUALITY set of gloves...
Gloves that are:
✔️ Rugged & durable
✔️ Made of premium PU leather to give the palms traction, for that non-slip grip
✔️ Heat and cold resistant
✔️ Lightweight
✔️ Cushions blows
✔️ Doesn't hinder phone use 📱
You need something with POWER & DURABILITY.
They need to last under any circumstances. Heat, cold... EVEN SELF-DEFENSE. (Hint: They pack a PUNCH!)

These specialized Motorcycle gloves we're developed with precision using military-grade material.
Did I mention they are practically INDESTRUCTIBLE?
STOP SPENDING MONEY ON DOZENS OF MOTORCYCLE GLOVES!
Enjoy the comfort and protection of MotoGrip™ Top Quality Gloves


The knuckles are ergonomically designed to cushion your hands on impact. You won't feel a thing.
Not only that but we engineered them to be used in ANY weather. Hot, cold, pouring rain and snow, we got you covered.
AMAZING grip. You'll be able to hold onto anything without risk of slipping.
You can even use your phone without taking the gloves off. No more wasted time.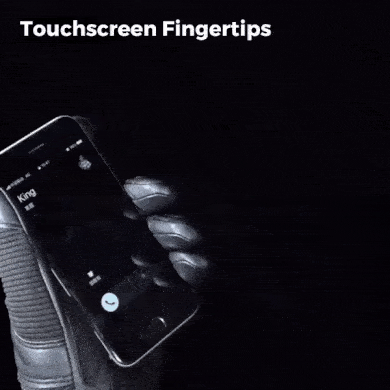 PROTECTION: Our durable full finger gloves shield knuckles and prevent cuts and injuries.
COMFORT: Microfiber, leather lycra, nylon, extra stitching. Keeps hands warm but also breathes well.
FUNCTION: Reinforced palm, adjustable wrist strap allows for flexibility, grip, and warmth.
DURABILITY: Great for Riding, outdoors, cycling, tactical training, hunting.
MAINTENANCE: Perfect for long-term use and safe for machine wash. Easy to clean and dry fast.